Should You Buy or Lease Your New Hyundai in Cumming GA?
It's the age old question, should I buy? Or should I lease? Both options offer something for everyone, so if you're not sure, check out a few popular reasons why drivers choose financing or leasing in the Alpharetta area. Don't worry if you're still not sure, that's what our financing department is here for! We'll help you find the perfect option to meet your lifestyle, and of course, your budget in the Johns Creek area.
Why Lease Your New Hyundai
There are several advantages to leasing your new Hyundai, including a lower monthly payment, no resale hassle, and of course you get to enjoy having a new car every few years. This lower monthly payment is due to the fact that, essentially, you're only paying for the part of the vehicle that you're using, unlike with financing. Leasing is a favorite for drivers in Duluth GA looking for an affordable vehicle with all the bells and whistles that they can enjoy without having to worry about resale. Simply bring your leased vehicle back at the end of the term, and you're done! Leasing does come with a few considerations, like mileage restrictions and excess wear and tear fees. If you love to take long road trips or load up your four-legged friends for a weekend adventure, leasing might not be so affordable in the end.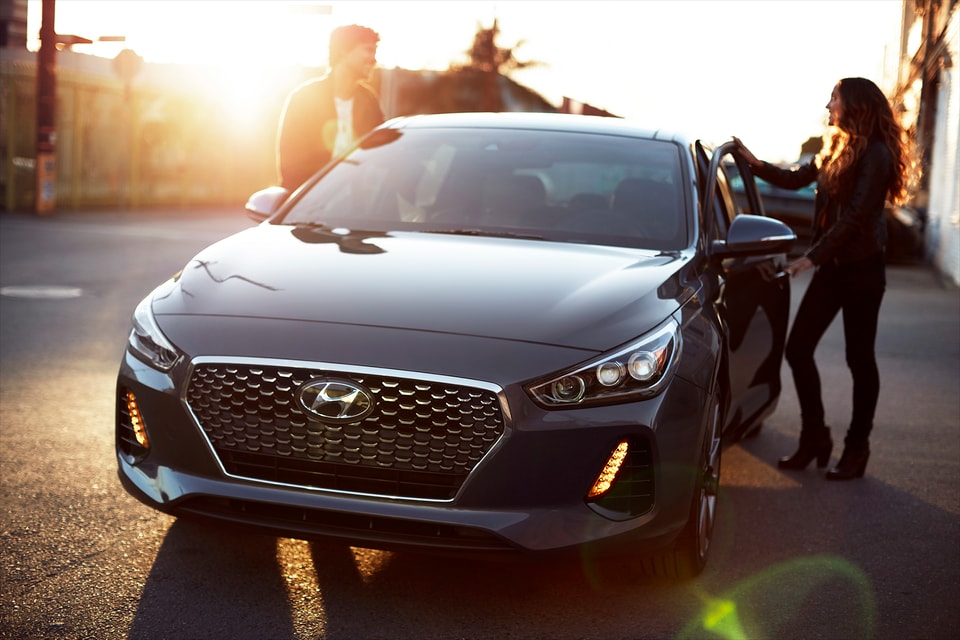 Why Finance Your New Hyundai
If you're looking to enjoy your new Santa Fe, Elantra, or any other Hyundai model we sell for years to come, then financing might be the right choice. While your monthly payments might be higher than if you were to lease the same vehicle, your overall cost is lower than if you were to purchase your leased vehicle at the end. You also own your financed Hyundai right when you sign the paperwork. This means you're free to customize, accessorize, and enjoy your vehicle to the fullest. You can enjoy a cross-country road trip without having to worry about mileage fees. Once your loan is paid off, you have the freedom to use that extra cash each month for other investments or just to save up for a family vacation! If you continually lease, however, you will always have a monthly payment as long as you have a leased car. Another benefit of financing is that you build equity with a car loan, so you can help improve or build your credit with an affordable new Hyundai car or SUV.